Below in my blog you can read about my experiences as a model, not all shoots are on it, but the most important ones.
September 2018
Commercial for Yuki
Mid September I had a video shooting for Yuki, who had developed a new online program for entrepreneurs and accountants.
The assignment was in collaboration with Beeldhouwers agency, which are very strong in visual communication.
My role as a model was smiling and being an accountant. I think it's great to be in a different role every time. #lovemyjob 🙂
Shooting for Moernaut
In early September I had a very nice photo shoot for shoes Moernaut.
A fantastic collaboration where beautiful campaign images were created.
See below or visit my portfolio for more photos.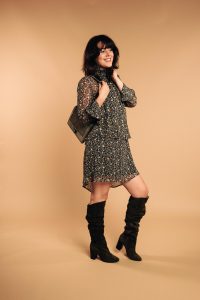 Meer info over Moernaut? Visit Moernaut
August 2018 
Modeling in Santorini
In collaboration with Sharp.Art, I went to Santorini to shoot amazing images for his expo and my portfolio.
I love to model abroad. Santorini is a beautiful island, sunny, breathtaking views, great to make beautiful pictures.
Below an image of me modeling in Thira.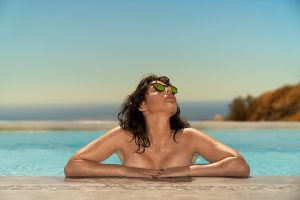 Shooting for Nanex
When I returned from Santorini, I immediately unpacked my bags and prepared everything for the shooting of Nanex.
This was a commercial modeling assignment, in which I had to spill coffee on my shoes professionally.
Video images follow this autumn and are mainly used for social media.
Meer info over Nanex?  http://www.nanex.care